This is my favourite tomato soup recipe. First I will give you an important tip, choose vine ripened, dark red tomatoes with a thin skin to make this soup. Also, using a variety of tomatoes will ensure the perfect taste, flavor and color. 
Ingredients:
2.2 lbs or 1 kg mixed tomatos

1 onion

5-6 cloves of garlic

Fresh thyme, parsley and basil

2 bay leaves

4 cups of chicken broth

½ cup cream (optional)

1 tablespoon butter

Olive oil

Salt and pepper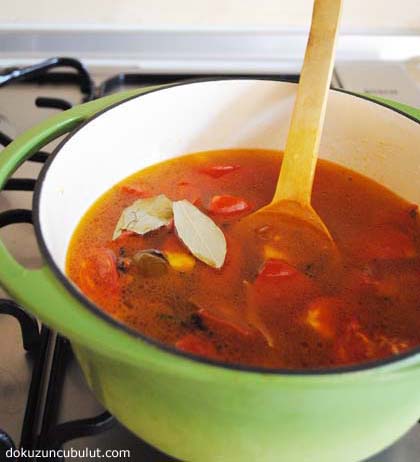 Directions:
Finely chop the onion, cut the garlic and tomatos into large chunks, transfer them to a baking tray.  Add all the herbs except for the bay leaf. Season with salt and pepper and drizzle with olive oil. Bake the vegetables in an oven preheated to 230°C or 450°F until tomatos and onions soften.

Then transfer it to saucepan, add chicken broth or water and the bay leaves and cook for 5 more minutes.

Turn off the heat, discard bay leaves and puree with a blender, add cream, if using and a little more olive oil. Rectify the seasoning with salt and pepper. Enjoy.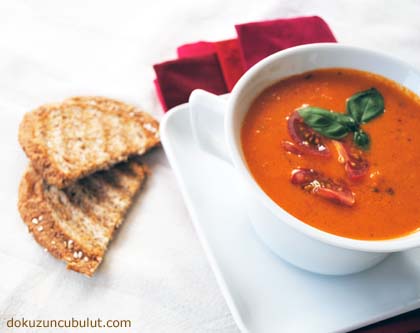 You might also like: