Here I'd like to advice you natural and homemade yoghurt. This recipe is very simple. If you apply tips which I wrote there you will produce simply. At the end you can reach very delicious and healthy yoghurt.
Ingredients:
1 lt. milk

1 table spoon yoghurt
Directions:
Boil milk in steel saucepan. When boiling milk stir about 5-10 minutes. Then transfer milk to the pot.

When drench your finger into milk wait for 7 seconds. And if your finger resist for its heat it's ok.

In another pot stir yoghurt and warm milk. Add this mixture to your yeast slowly. [Be careful to not spoil clotted cream]

Important tip: Cover yeasted milk with strainer. Cover strainer with towel.
Finally to protect the yeasted milk's heat wrap all around with blanket.

After 5-6 hours open and put into refrigerator. Finally stay 5-6 hours again in refrigerator and serve it.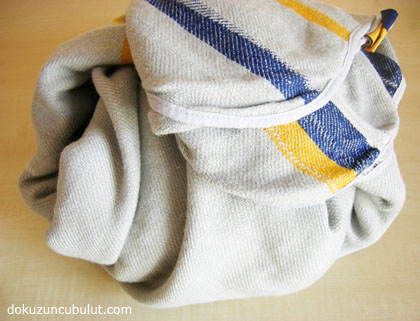 Important Points:

For yeasting you can use earthenware pot or if you do not have, also use glass or porcelain pot.


If you prepare at the nightfall It will be ready until morning.

I prefer you to use farm milk rather than pasteurized milk.
You might also like: